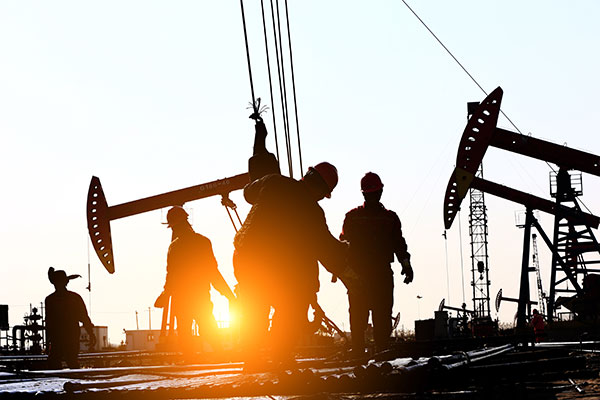 Working in oil fields can be a very profitable job, but it is also very dangerous. Oilfield work is one of the most dangerous jobs in the United States, which is why there are many rules and regulations in place. Sadly, greedy companies can often be found prioritizing profit over protection, which can lead to a lot of severe accidents. Negligence is one of the biggest causes of oilfield accidents. Talk to a New Mexico Oilfield accident lawyer if you have been involved in an oilfield accident. 
What are the most common oilfield injury claims? 
Oilfield accidents can happen for various reasons and can lead to several injuries. Some of the most common injury claims in oilfield accidents in New Mexico are: 
A Well Blowout is the uncontrolled leakage of natural gas or crude oil during the drilling process. A malfunction of the pressure control mechanism in the well typically triggers these. There is always the risk of a disastrous gas or oil fire caused by a spark or other ignition source after a blowout, and this is one of the most common injury claims. 
Slips, trips, and falls are major causes of oilfield accidents due to a mix of physical risks and the fast-paced work environment. Oilfield workers are frequently overworked, which creates fatigue and causes them to rush, leading to unintentional errors in their decision-making process. This type of working atmosphere also implies that risks, such as spills, are not usually handled very effectively, adding to the problem. 
Explosions and flames are a constant danger for oilfield workers in New Mexico. Flammable gas and ignition sources are almost everywhere in the oilfield. Additionally, pressure buildup on an oil site might result in explosions. 
Trucks or vehicles on or near oil work sites are a significant cause of injury for oilfield workers. Vehicles can injure oilfield workers in various ways, including collisions with heavy equipment, collisions with other trucks, and single-car turnovers. Fatigue, hazardous road conditions, poorly maintained vehicles, and substance abuse are all factors that could lead to these types of incidents. Vehicle accidents are legally complicated since numerous factors determine liability. 
Get help from an attorney today. 
Oilfield accidents can lead to serious injuries and often have permanent or long-term consequences that can impact you for the rest of your life. If you have been injured in an oil field accident, you deserve compensation to recover your damages. An experienced oilfield accident attorney can help you file a claim and protect your legal rights, so schedule a consultation today.
Related Posts